Zucchini Flowers Stuffed with Tuna and Ricotta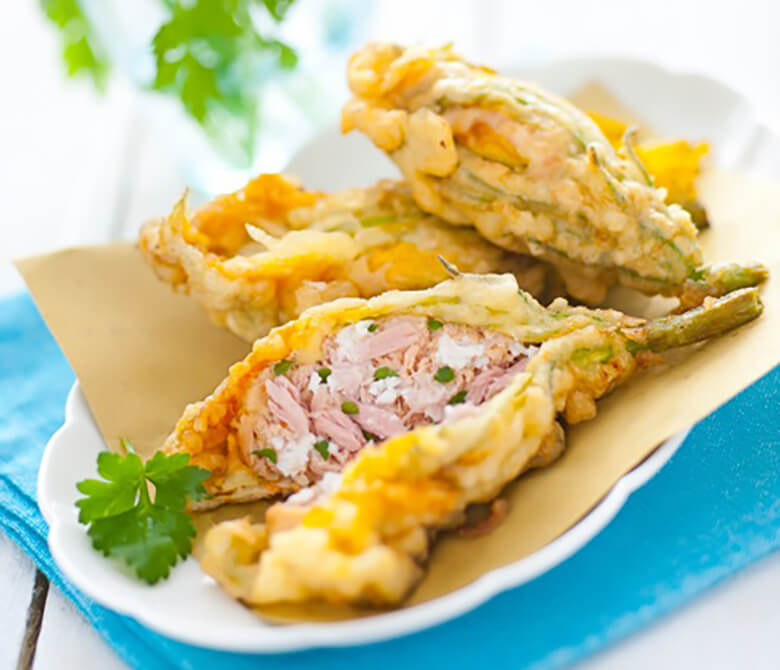 Ingredients
for 4 servings
---
1 160 g can of Rio Mare Solid Light Tuna in Olive Oil
---
12 zucchini flowers
---
200g of ricotta
---
a sprig of parsley
---
2 spoons of grated parmesan cheese
---
1 egg
---
2 spoons of flour
---
4 spoons of milk
---
frying oil
---
salt

Stampa Ricetta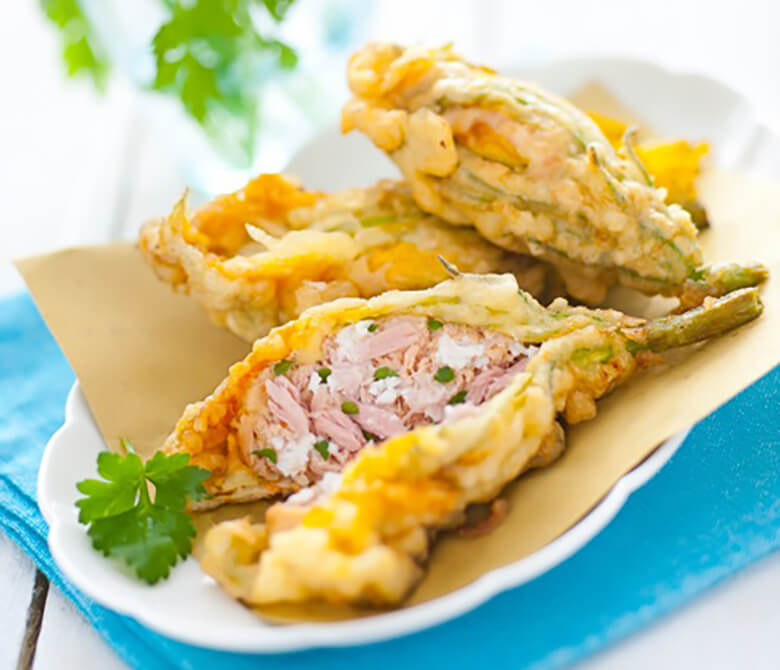 Product used
Tuna in Olive Oil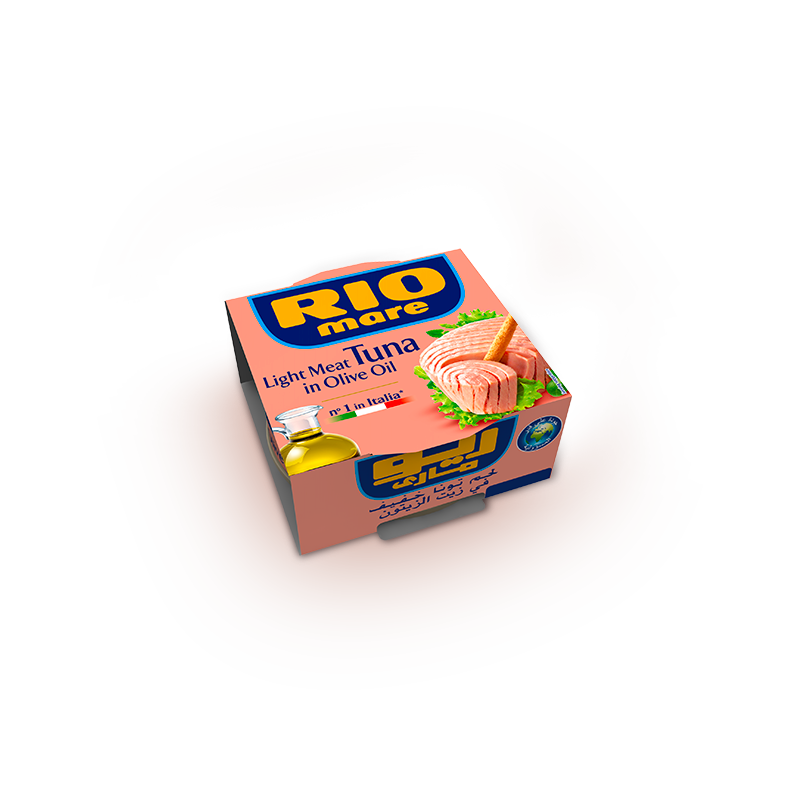 DISCOVER MORE
Preparation
1. Place the drained tuna, the ricotta, the parmesan cheese and a little chopped parsley in a bowl and mix well.

2. Remove the pistils from the flowers, wash delicately and stuff with the tuna mixture.

3. Beat the egg with the flour and a pinch of salt and dilute with milk to obtain a creamy batter.

4. Heat a generous amount of vegetable oil in a large frying pan for several minutes in order to get it up to the optimum frying temperature, dip the stuffed flowers in the batter and lower gently into the boiling oil. Fry until the flowers are crisp and golden.

Only fry a few flowers at a time, drain them on absorbent paper and serve while hot.