Light Tuna
Same great taste, but with less fat!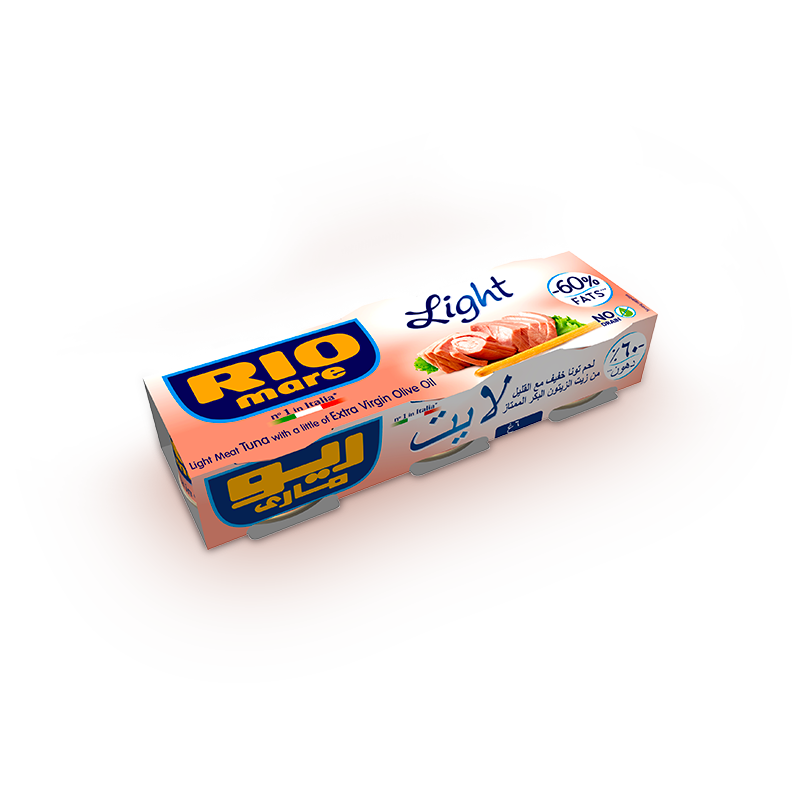 CHARACTERISTICS
Rio Mare Leggero lets you enjoy the delicious flavour of Rio Mare Tuna without all the fat! With 60% less fat, it's a lighter, low-fat alternative. Rio Mare Light is tender, firm-textured tuna fillets packed with important proteins. And because there's less oil, you don't need to drain it!
WHY:
Because it only contains a drizzle of extra virgin olive oil. *Rio Mare Light contains 60% less fat than Rio Mare Tuna in olive oil (Rio Mare Tuna in olive oil has a fat content of 20% after being drained)
COOKING TIP
Ideal for appetizers or fresh, tantalizing tuna-based dishes.