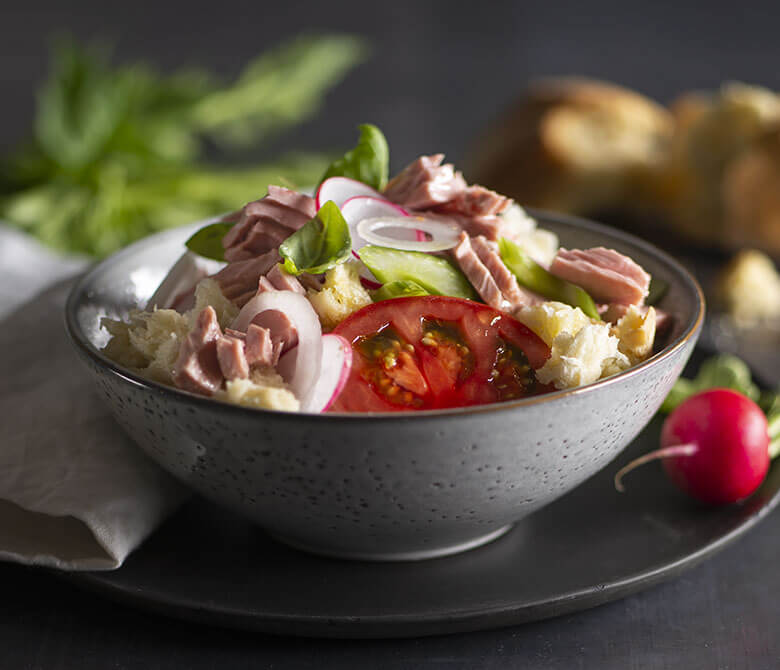 Ingredients
for 4 servings
---
1 loaf of day-old country-style bread
---
2 tomatoes, thinly sliced
---
1 white onion, thinly sliced
---
4 radishes, thinly sliced
---
1 celery stalk, thinly sliced
---
1 handful of fresh basil leaves, roughly torn, plus extra for garnish
---
salt and pepper
---
1 tbs thousand island dressing
---
4 tbsps extra-virgin olive oil
---
2 x 160g Rio Mare Solid Light Tuna in Water drained

Stampa Ricetta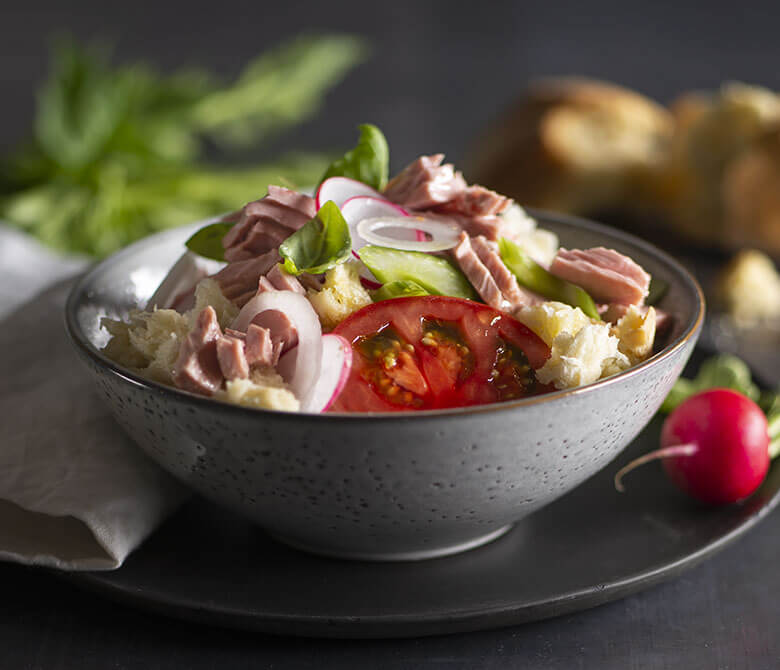 Product used
Tuna in brine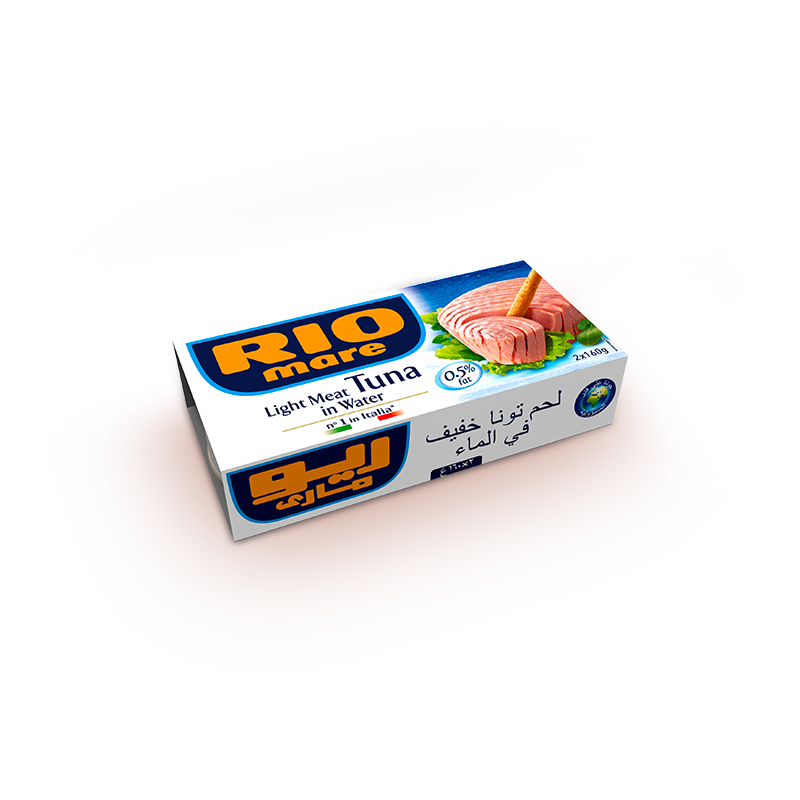 DISCOVER MORE
Preparation
1. Slice the bread and soak in cold water for a few minutes. When the bread is soaked through drain the water, squeeze out any excess water and break it up into small pieces. Place the tomatoes, onion, radishes and celery in a large mixing bowl and add the basil. Toss and add the bread.

2. Season to taste with salt and pepper and drizzle over the thousand island dressing and then the oil. Toss to coat.

3. Crumble in the tuna and mix well. Garnish with basil leaves and serve.

History

Panzanella is a typical summer dish in Tuscany and the rest of Central Italy. The original recipe calls for day-old bread soaked in water, cucumber, red onion and basil, seasoned with abundant extra-virgin olive oil, vinegar and salt. Today it is often made with raw tomatoes, olives and, as in this recipe, tuna.