Tuna in olive oil with Lemon and Black Pepper
Italy's tuna of choice - with a twist!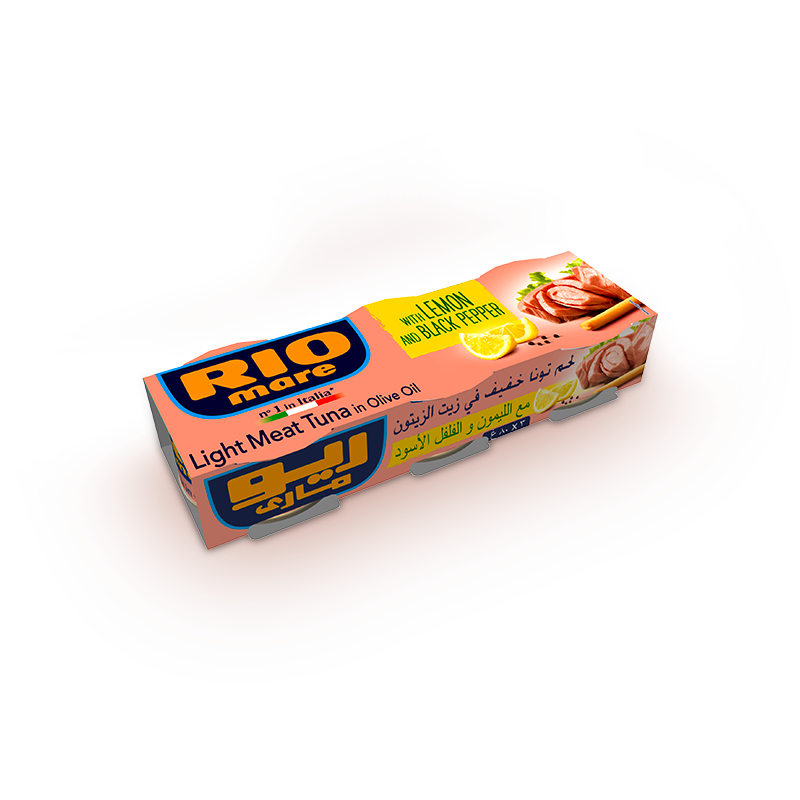 CHARACTERISTICS
Premium-quality Rio Mare tuna meets lemon and black pepper to bring you a combination of fresh, spicy flavours that will enhance even the simplest dishes.
WHY:
Those who enjoy experimenting in the kitchen will appreciate this unique product: premium-quality tuna, perfectly flavoured and seasoned with a pinch of pepper and lemon juice.
COOKING TIP
Ideal for all recipes, from entrees to fresh, tantalizing salads.