Tuna in Organic Extra Virgin Olive Oil
Rio Mare Linea Bio: Good for you, good for the environment.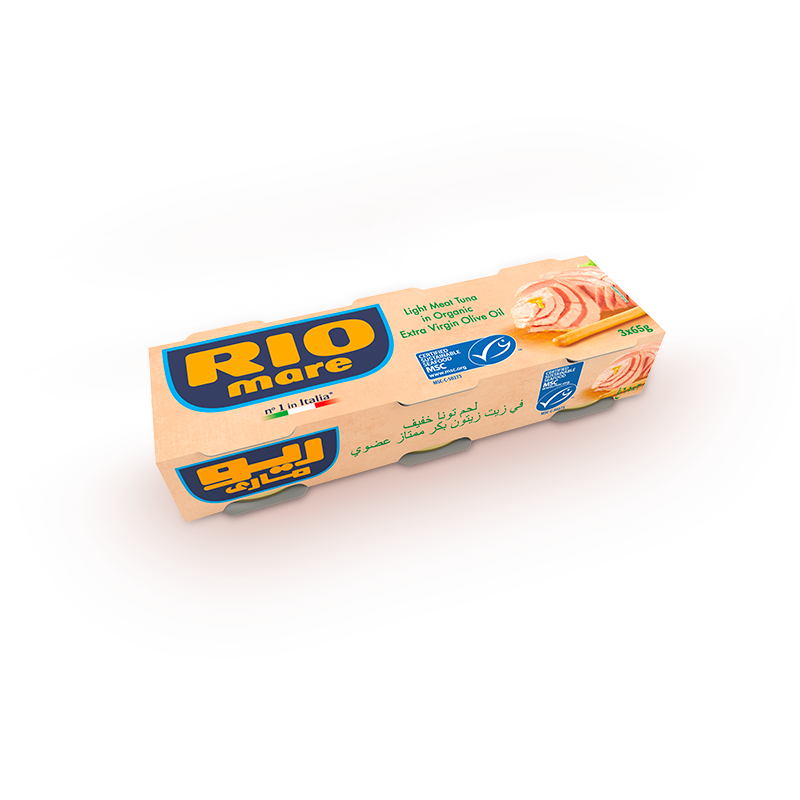 CHARACTERISTICS
This product proudly features 100% guaranteed MSC certified Tuna - the world's most important program for sustainable fishing – and is canned in organically certified extra virgin olive oil.
WHY:
• Benefits for you: the consistently high quality of Rio Mare tuna combined with the genuine taste of organic extra virgin olive oil, perfectly proportioned to keep the tuna tender and tasty while avoiding waste.
• Benefits for the environment: organic farming contributes to the protection of nature. MSC certification guarantees Rio Mare's commitment to protecting the health of our marine eco-system.
COOKING TIP
Ideal for simple, tasty salads, containing healthy, light ingredients.