Tuna and Scamorza Panzerotti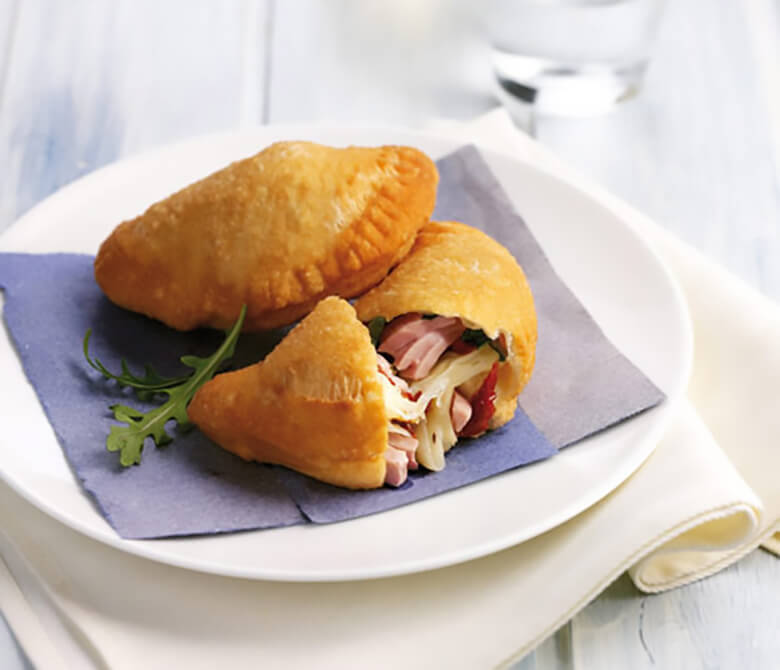 Ingredients
for 4 servings
---
120 g smoked scamorza cheese, grated
---
1x 160 g can Rio Mare Solid Light Tuna in Olive Oil drained
---
5-6 sun-dried tomatoes in oil, drained and thinly sliced
---
4-5 basil leaves, minced
---
salt and pepper
---
500 g ready-made bread or pizza dough
---
4 cups (1 l) sunflower oil.

Stampa Ricetta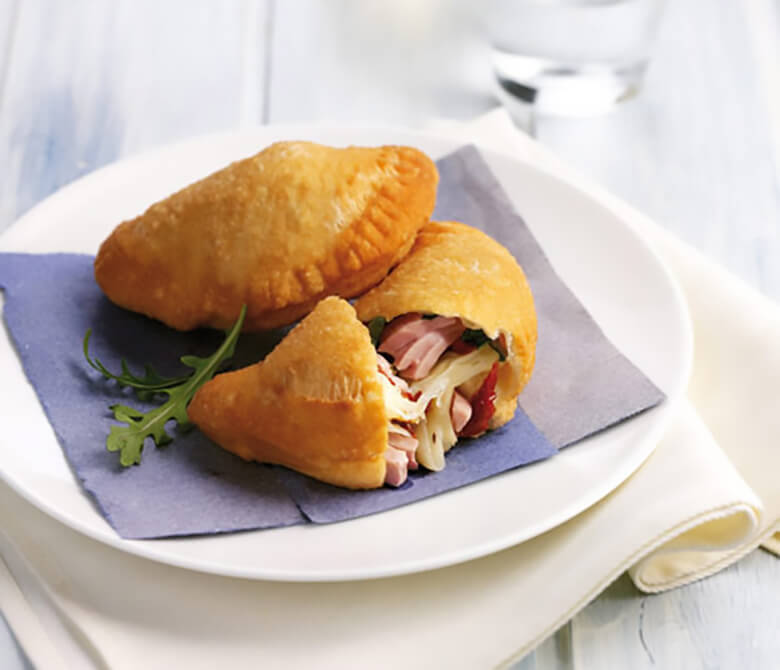 Product used
Tuna in Olive Oil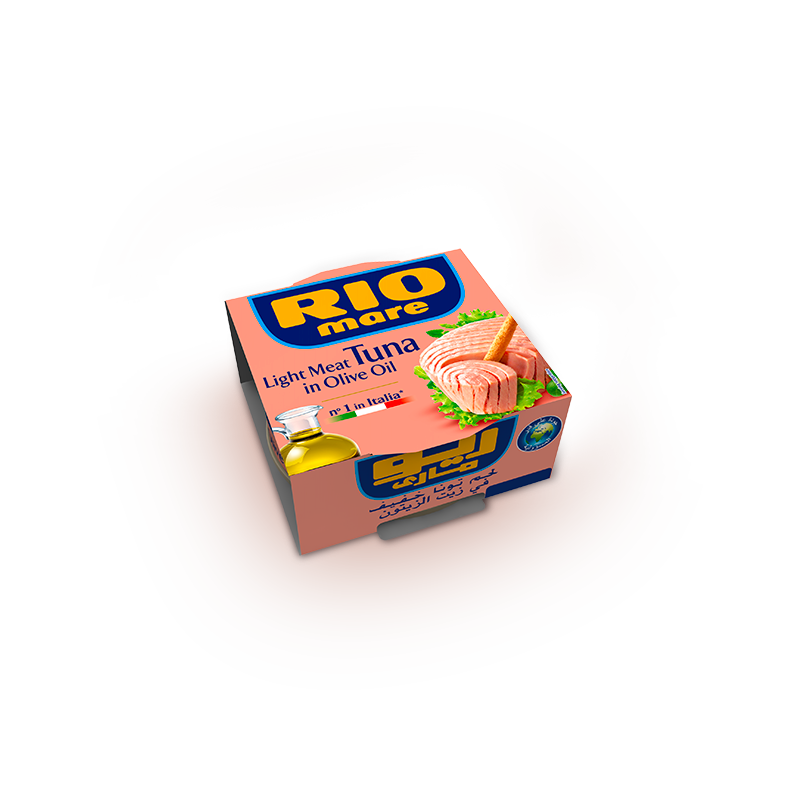 DISCOVER MORE
Preparation
1. Place the cheese in a bowl with the crumbled tuna, tomatoes and basil and mix well. Season to taste with salt and pepper.

2. Roll out the dough to a thickness of 1/2 cm and cut out 6 cm rounds using a cookie cutter. Cover the rounds with a clean kitchen towel and let rest for 20 minutes.

3. Roll out each round to obtain a 12 cm rounds. Place a spoonful of filling on each round and fold in half to form a half-moon shape. Press down around the edges to seal completely. Heat the oil in a large saucepan.

4. Fry the panzerotti, a few at a time, until golden-brown. Drain on paper towels and serve immediately.

Delicious and Healthy

The panzerotti can also be baked. Preheat the oven to 200° C. Line a baking sheet with parchment paper and bake the panzerotti until golden-brown.