Toasted Sandwiches with Tuna, Tomato and Tartar Sauce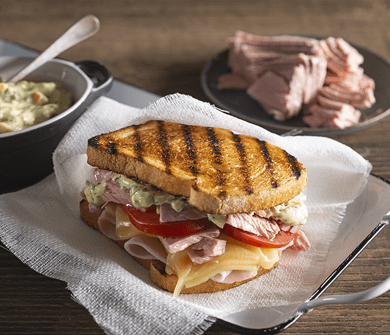 Ingredients
for 4 servings
---
1 pack Rio Mare Solid Light Tuna in Olive Oil
---
4 slices of bread
---
2 slices of cooked ham
---
2 slices of fontina cheese
---
1/2 tomato
---
2 spoons of ready-made tartar sauce
---
Stampa Ricetta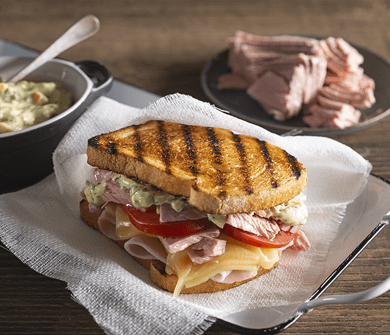 Product used
Tuna in Olive Oil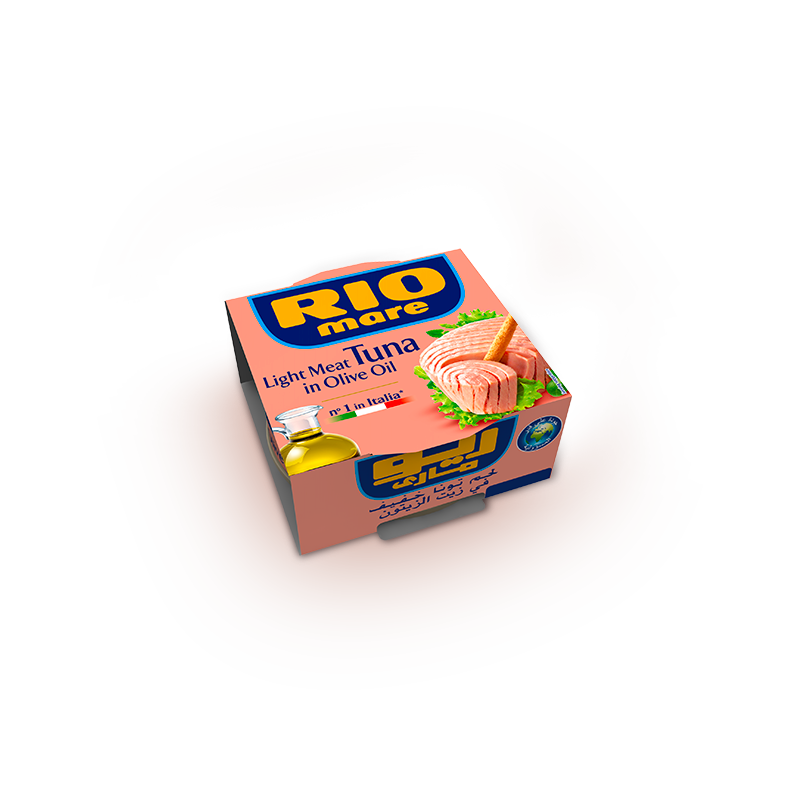 DISCOVER MORE
Preparation
1. Place the ham and the fontina cheese on two slices of bread, close with another two slices and grill in the toaster. 

2. Slice the tomato, open the toasted sandwiches and fill them quickly with the tomato slices, the tuna and the tartar sauce. 

3. Close the sandwiches again and cut them in half so as to obtain 4 triangles. Eat immediately. Even tastier with a glass of chilled apple and carrot juice.