Peppers Stuffed with Wild Rice and Tuna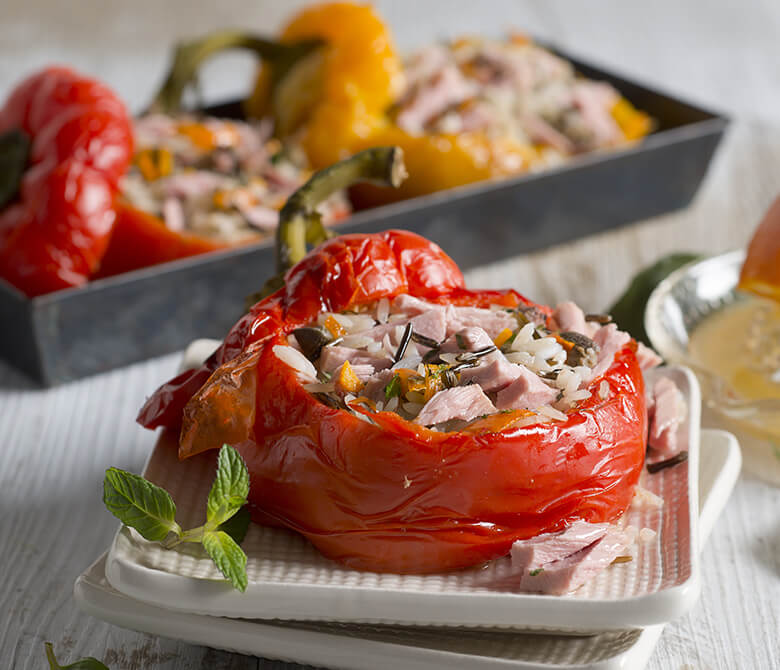 Ingredients
for 4 servings
---
3 80g cans of Rio Mare Solid Light Tuna in Olive Oil
---
2 medium-sized red peppers
---
300 g of wild rice
---
1 tbsp of capers pickled in vinegar
---
1 bunch of mint leaves
---
4 anchovies preserved in oil
---
1 clove of garlic
---
1 spring onion
---
1 orange

Stampa Ricetta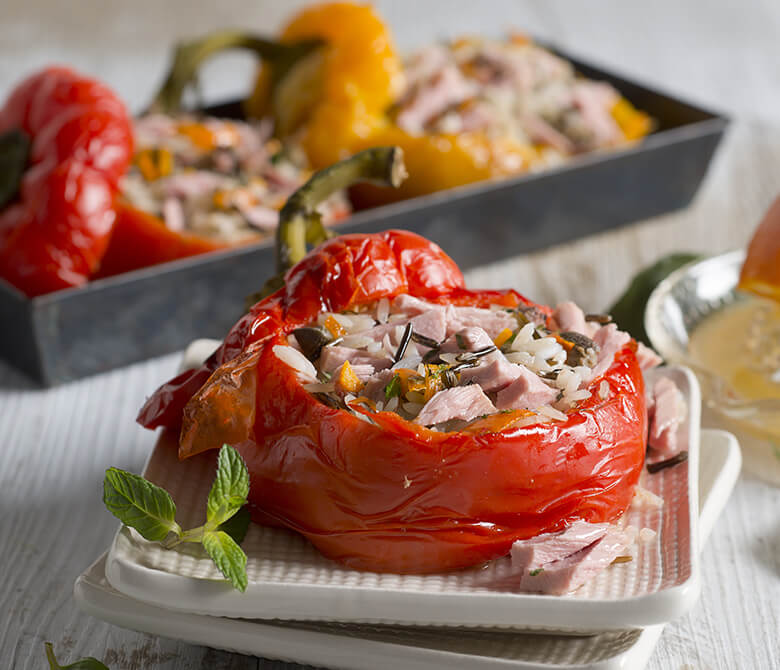 Product used
Tuna in Olive Oil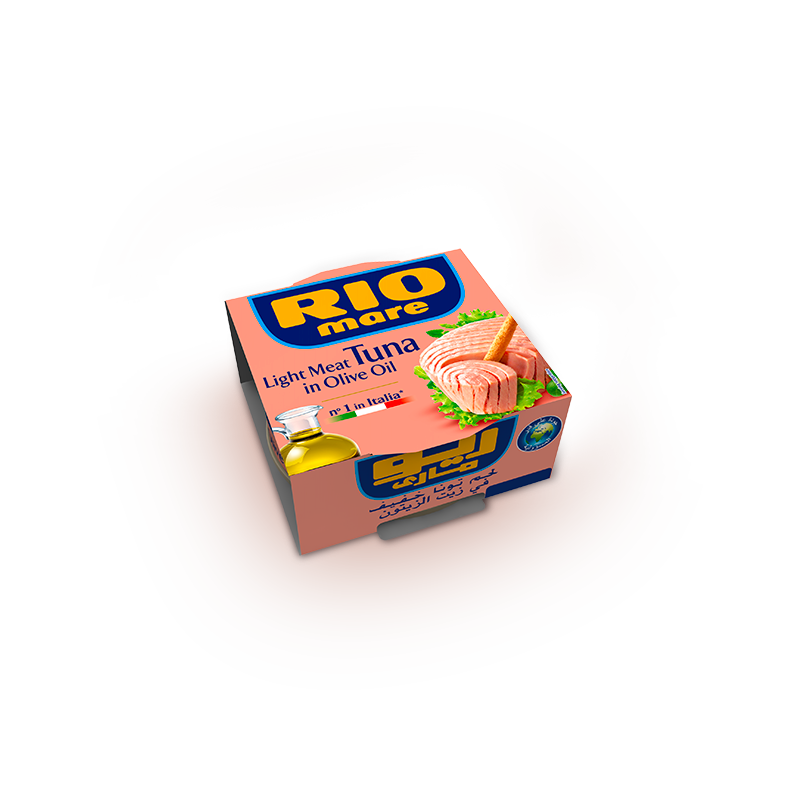 DISCOVER MORE
Preparation
1. Cook the wild rice. In the meantime, squeeze the capers well, drain the anchovy fillets and the Rio Mare Tuna in Olive Oil. Coarsely chop the capers with the anchovies, the tuna, the spring onion, the garlic and the mint and then moisten all the ingredients with the orange juice (remember to reserve the peel).

2. Cut the peppers in half, remove their stalks, scoop out their seeds and then immerse them in boiling water for a few minutes until lightly cooked.

3. Drain the rice and leave to cool. Combine the rice with the chopped ingredients and then stuff the peppers with the filling.

4. Sprinkle the grated orange zest on top of the peppers and then bake them for a few minutes in an oven-proof dish until the stuffing is crisp.