Grilled Mackerels with Raspberry Salad and Balsamic Vinegar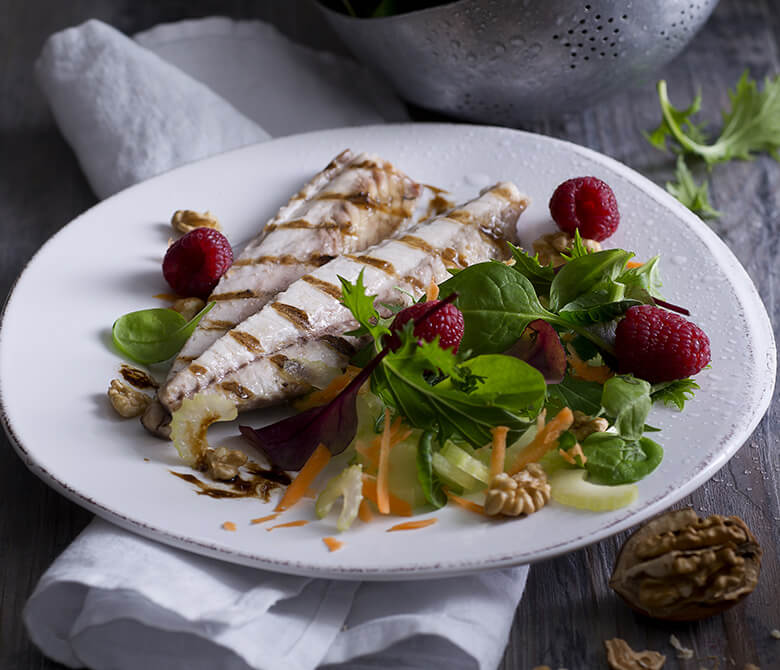 Ingredients
for 4 servings
---
4 cans of Rio Mare Grilled Mackerel Fillets in Water
---
125g mixed salad
---
100 g raspberry
---
2 carrots
---
2 celery stalks
---
30g walnuts
---
extra-virgin olive oil
---
balsamic vinegar
---
salt

Stampa Ricetta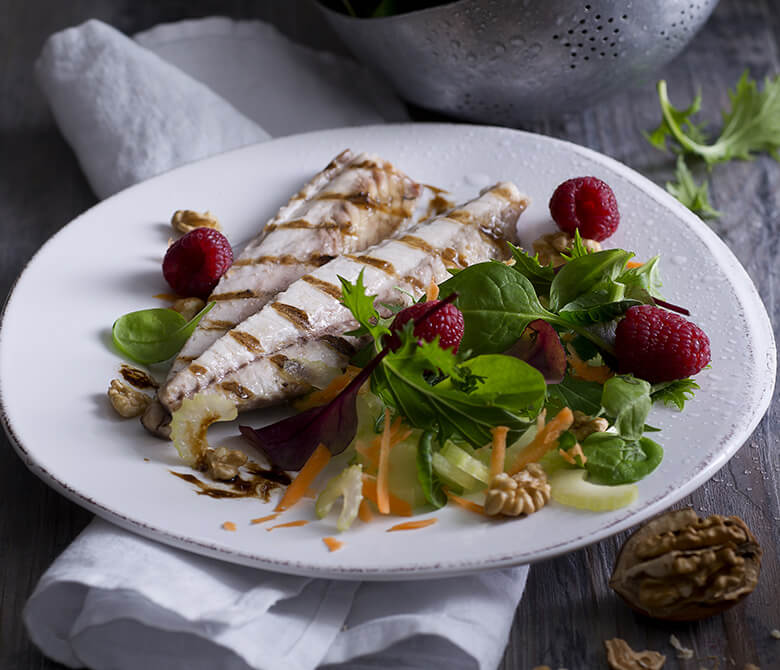 Product used
Grilled Mackerel Fillets in Brine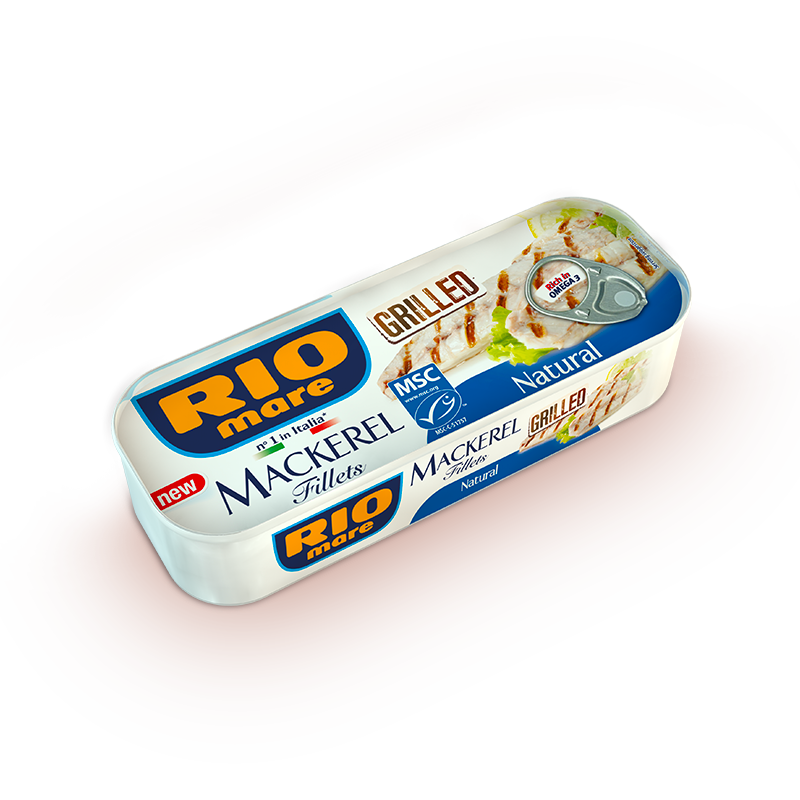 DISCOVER MORE
Preparation
1. Peel the carrots and; slice the celery stalks thinly, chop the walnuts.

2. Place salad, carrots, celery, walnuts and raspberries in a large bowl, season with oil, salt and balsamic vinegar, then mix gently.

3. Place the mackerel fillets on plates, season with a drop of balsamic vinegar and decorate with the prepared salad.