Tuna Salad with Apples and Toasted Almonds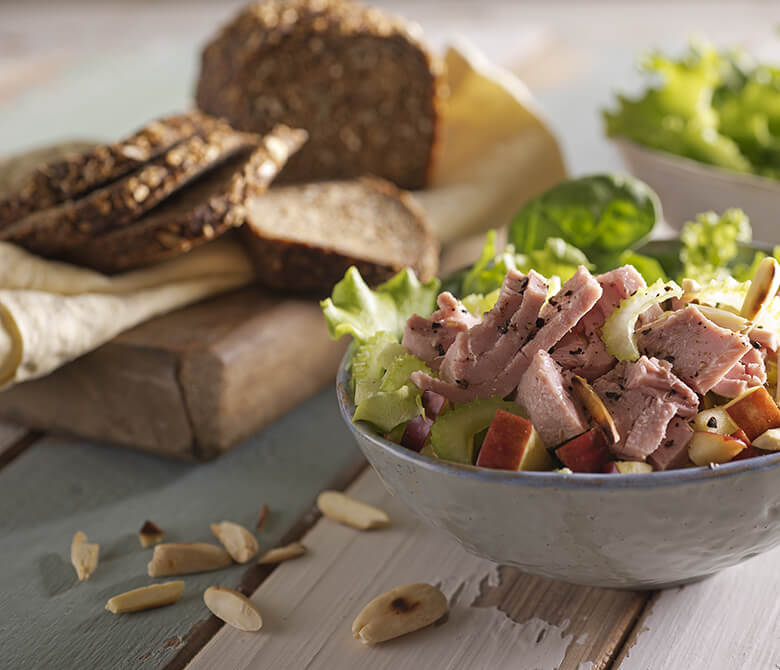 Ingredients
for 4 servings
---
3 80g cans of Rio Mare Solid Light Tuna in olive oil with Lemon and Pepper
---
2 red apples
---
20g sliced toasted almonds
---
40g extra-virgin olive oil
---
1 green celery heart
---
a handful of fresh lettuce
---
salt

Stampa Ricetta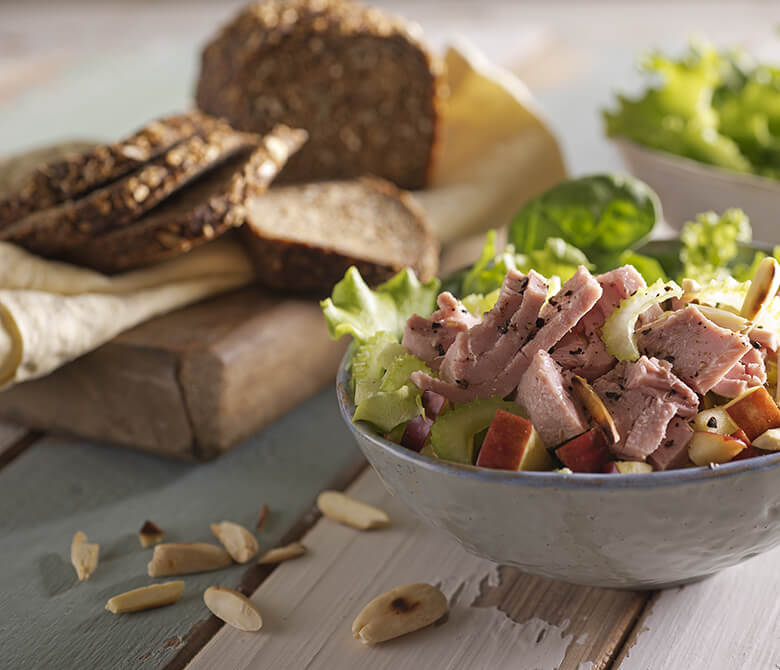 Preparation
1. Toast the almonds in a non-stick pan for two minutes, constantly turning them.

2. Wash the apples thouroughly, and dice them without peeling them. Mix with the tuna.

3. Slice the celery thinly, add it to the tuna and apple mix, and season with oil and salt.

4. Place the lettuce on a plate, put the tuna and apple mix on top and garnish with the toasted almonds.