Rustic Salad with Grilled Mackerels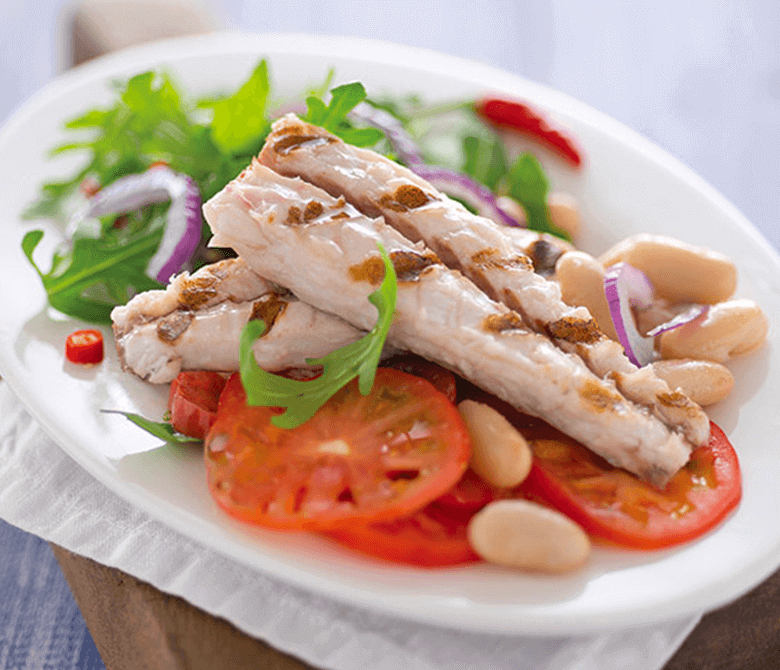 Ingredients
for 4 servings
---
4 cans of Rio Mare Grilled Mackerel Fillets in Water
---
400g of cooked cannellini beans
---
2 firm, ripe tomatoes
---
½ red Tropea onion
---
one bunch of wild rocket
---
1 fresh hot chili pepper
---
40 g of extra virgin olive oil
---
Salt to taste

Stampa Ricetta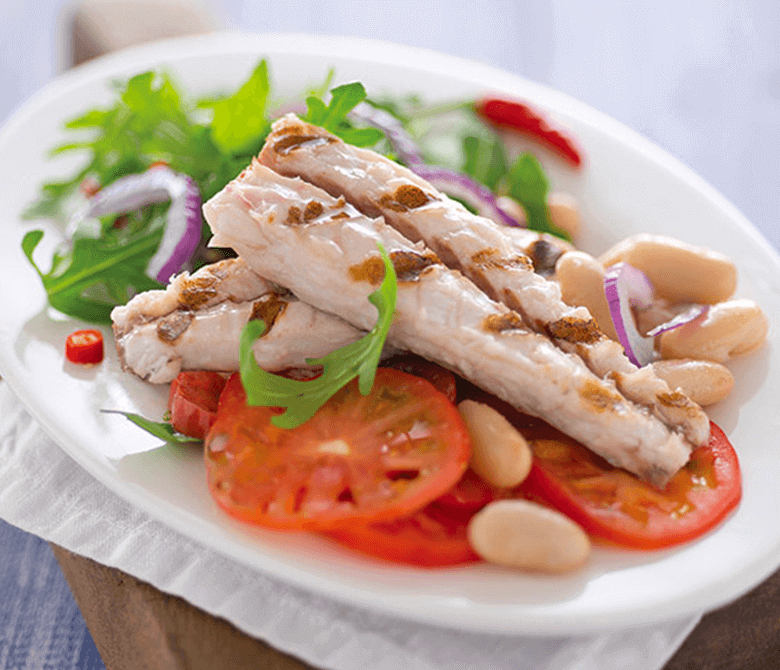 Product used
Grilled Mackerel Fillets in Brine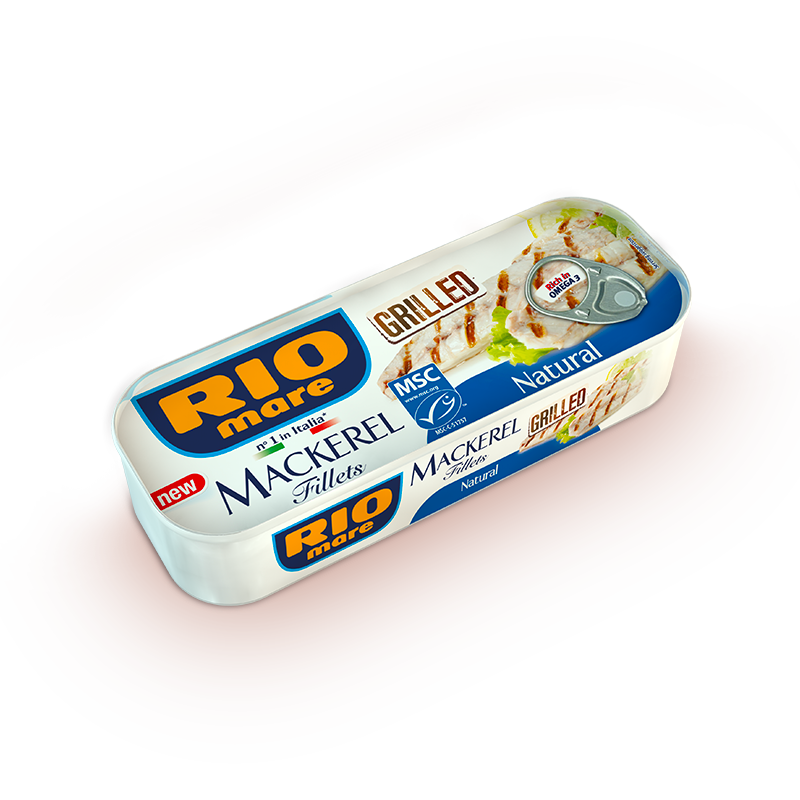 DISCOVER MORE
Preparation
1. Finely chop the onion, immerse it in water and then drain it well. Cut the tomatoes into slices, remove the seeds from the hot chili pepper and cut it into slices.

2. Dress the cannellini beans with the oil and hot chili pepper and season the tomatoes with salt.

3. Mix all the ingredients together and add the rocket leaves.